To contact the Webmaster: Click here.


Please go to our Guestbook and leave your comments and suggestions.


Read the presentation

RTAC President Peterson

made before the CTPF Board of Directors on July 16, 2015 here.




Court:

The Pension Reform law is

UNCONSTITUTIONAL

. Read it HERE!


Court:

State

CANNOT

cut subsides for retirees' health care. Read it HERE!
Read about and contribute to our 'Legal Defense Fund' here.


Read a full report on and history of the Illinois' Public Pensions from the

Illinois Public Employee Relations Report

here (a large file).


~~~~~~~~~~~~~~~~~~~~~~~~~~~~~~~


Renowned ABC Channel 7 journalist Charles Thomas will be the keynote speaker at our 89th annual Fall Luncheon. He will discuss the Springfield/Chicago political scene and its impact on retired Chicago Public School educators. This is an occasion we are sure you will want to attend. More details are here.


~~~~~~~~~~~~~~~~~~~~~~~~~~~~~~~


For information and updates from the

Chicago Teacher's Pension Fund

, click

here

. (Updated 7/9/2015)
For general information and an overall view of the

Retired Teachers Association of Chicago

click here.
(NOTE: Internet Explorer users may need to allow scripts to run to access all features and links.)
News, Opinion, Archives & Forms

Legislation and advocacy

Events and help wanted


News Bulletins Go Green


The latest News Bulletin is now available through this link as are many of the past News Bulletins.
Updated 9/17/15

Legislation Update & Pending Bills
Illinois
Federal
RTAC supported legislation
Updated 8/20/15
Help Wanted
Part time and full time jobs for retired teachers and opportunities to volunteer.
Updated 9/21/15


---

Workshops & Seminars
Updated 9/24/15


Opinions and Editorials

supporting RTAC's position on Pension matters are here.

Become a 'Pension Fund Ambassador' (here) and print letters to your legislators about the economic impact of your pension (here).

A list of businesses and services that provide Senior discounts can be found here.
Updated 6/1/15

The Archives of past legislation, stories and posts are here.



---

Alert Network
For more information about the Alert Network, click here or join the E-mail Alert Network

Find your Illinois Legislators here or all of your legislators, including National, here.
Illinois Senate by district
Illinois Senate by name
Illinois House by district
Illinois House by name
Updated 6/12/15
Photos of visits to legislators
Updated 6/5/14

Events & Activities
Reserve FRIDAY, October 16, 2015 for our 89th Annual Fall Luncheon and Business meeting. Details here.
Photos from our Luncheons are on the 'Events' page.


Updated 9/11/15




---

RTAC Satellite Activities
Updated 4/13/15


Fraud Alert/Identity Theft
Updated 5/13/14


---

Resources
Updated 8/21/15

How to Write Your Legislator
+ + + + + + +
Sample Letters
(and the addresses of media outlets)
Updated 6/12/15

Other Opportunities
Chicago HOPES for Kids Needs Assessment Help
AARP Experience Corps Needs Tutors
Tutors needed at Christopher House
Updated 9/5/15
RTAC forms
Legal Defense Donations
Nomination for the Armstrong Award
Updated 4/1/15

Advocacy
See Photos of RTAC members meeting with their legislators and at other activities.
Updated 9/22/15


Alumni Reunions
Forman Class of '75 40th Reunion October 17, 2015
Lindblom Class of '65 50th Reunion October 9, 2015
Updated 9/14/15
NOTE: You need Adobe Reader to read any

.pdf

format file.
If you don't already have it, click the above link and download it to your computer. It's free, and it's harmless.

---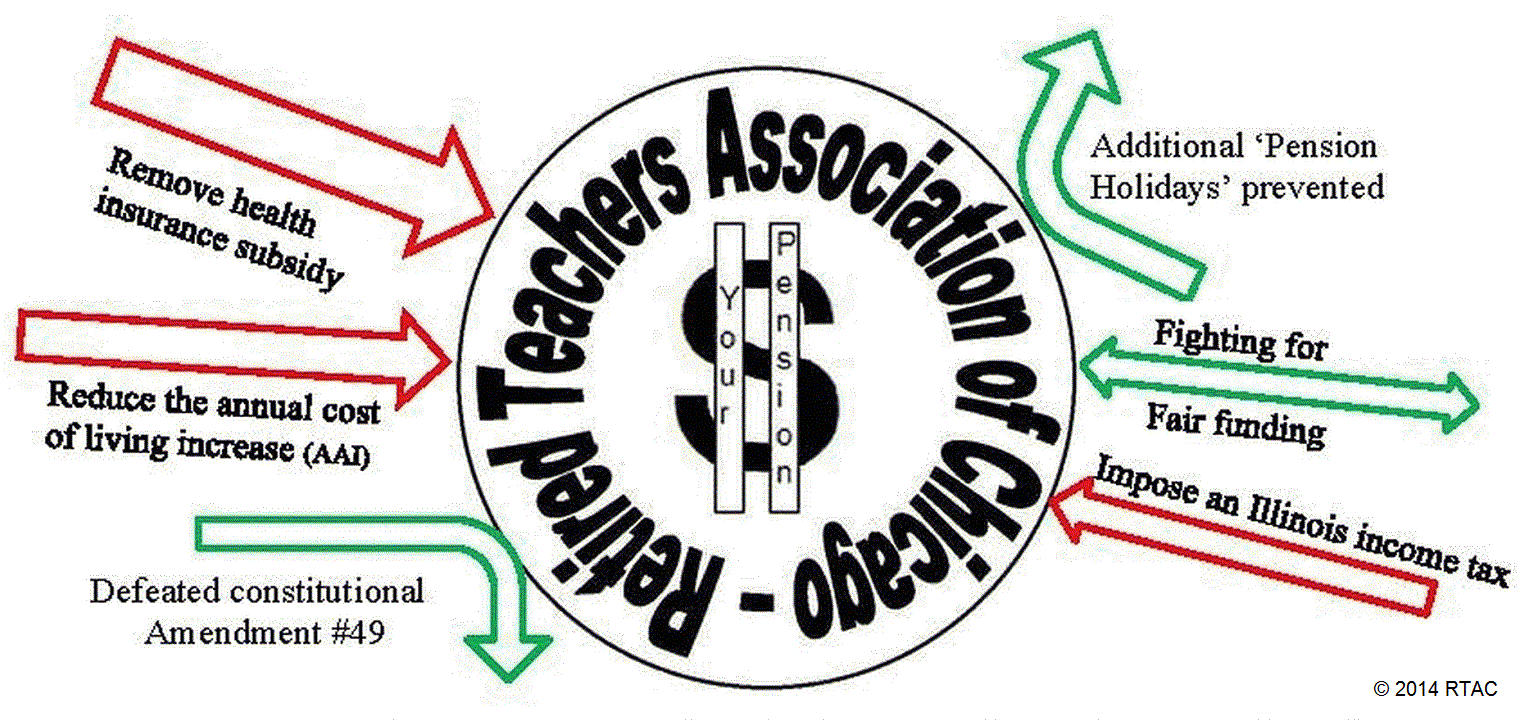 See a history of RTAC's actions and involvement for the benefit of ALL retirees here.
---
Legislation That Needs Your Support if You Receive Social Security
Federal GPO-WEP 2015 Social Security Fairness legislation - Remove the Social Security Offset! Details here.

---
Read

an analysis of the affordable care act (alias 'Obama Care') and how it affects your healthcare insurance cost

here.
by RTAC Director Patricia B. Kubistal
---
Know a Fellow Retiree in Financial Difficulties?
Check the Aid Fund website - crtaf.org.

---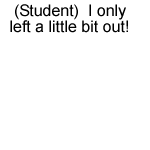 Fun things are here.
(If a frog double parked, would it be toad?)
Humorous (but true??) Cartoons are here.
Check your birth year for interesting information here.
(Enter your birth year, click the question mark and then sit back and watch.)



---
Useful household products are here.
(Are there other uses for Preparation H?)
---
PROPER E-MAIL PROTOCOL AND VIRUS AWARENESS
SEE THIS ARTICLE ON PROPER E-MAIL SECURITY AND PROTOCOL.


DO NOT

OPEN ANY ATTACHMENTS UNLESS YOU ARE CONFIDENT YOU KNOW WHO REALLY SENT IT!

---
Defined Benefits vs. Defined Contributions
Currently we have a defined benefit retirement plan where we are guaranteed our benefits for life. If some legislators get their way, new employees will work under a defined contributions retirement plan where the benefits are based entirely on how much was contributed.
If you would like to see how much you would have needed to contribute to a retirement fund to enjoy your current pension, click here and enter some data. Be aware that the projected total you have in your account when you retire must last for life - i.e. if your retirement account has $1,000,000 in it when you retire and you expect to live another 20 years, you can only withdraw $50,000 per year and the balance will continue to decrease until your account is completely depleted and you have nothing left to live on.
---
Looking for something to do?
Check out our EVENTS page.
The EVENTS page lists events of interest to all CPS teachers, active as well as retired.
The Events page contains direct links to over 100 area entertainment venues!
You might also like to check our VOLUNTEER, JOBS and OTHER OPPORTUNITIES pages.
---
HELP RTAC HELP YOU!!!
PLEASE join our RTAC-ALERT Network. Members get the FASTEST UPDATES on pending legislation, often on the same day that events occur. Just click on RTAC-ALERT Network and give your name, e-mail address and zip code (this is to verify your RTAC membership). THE ONLY OBLIGATION IS YOUR PROMISE TO MAKE CONTACT WITH LEGISLATORS, if requested, on behalf of retired Chicago Public School teachers. The Alert Network's fast and massive responses have already earned the respect of legislators throughout the state, and constitute our first line of defense. Join NOW! Your help is urgently needed!
Remember too that EVERY contribution to RTAC COPE will help gain our objectives! Like it or not, MONEY TALKS – and, unfortunately, so does the absence of it!
---
Site Map and Links
Latest SITE update: September 24, 2015
Last

Advocacy

page update: April 16, 2015
Last Archives page update; September 11, 2015
Last CTPF information page update: July 9, 2015
Last Events & Activities page update: September 11, 2015
Last Forms page update: April 1, 2015
Last Home page update: September 24, 2015
Last Jobs page update: September 21, 2015
Last Just for fun page update: December 10, 2013
Last Legislation Update page update: January 2, 2015
Last Orientation page update: February 14, 2014
Last Other Opportunities page update: September 5, 2015
Last Pending Bills page update: August 20, 2015
Last Resources page update: August 26, 2015
Last Reunions page update: September 14, 2015
Last Samples page update: June 12, 2015
Last Satellite Activities page update: April 13, 2015
Last Volunteer page update: September 15, 2015
Last Workshop & Seminar page update: September 24, 2015

See our FUN page for more.